卡卡女性主義
Gaga Feminism: Sex, Gender, and the End of Normal
Book Design, Cover Artwork
148 × 210 mm, 208 pages
Traditional Chinese

Author
J. Jack Halberstam (

傑克 (朱迪斯).哈伯斯坦

)

Translator
Chan Shuen (

陳瑄

)


Editor
Dr. Tam Yee Lok, Enoch (譚以諾)
Proofread
Lina Xie (謝莉娜)

Publisher
‬
Typesetter Publishing Company
,
Hong Kong 手民出版社

Printing Consultant
Kathy Wong Cheuk Wing (黃倬詠)

Graphic Design
Lai Ping SO

Printing & Production
Suncolor Printing Co., Ltd., Hong Kong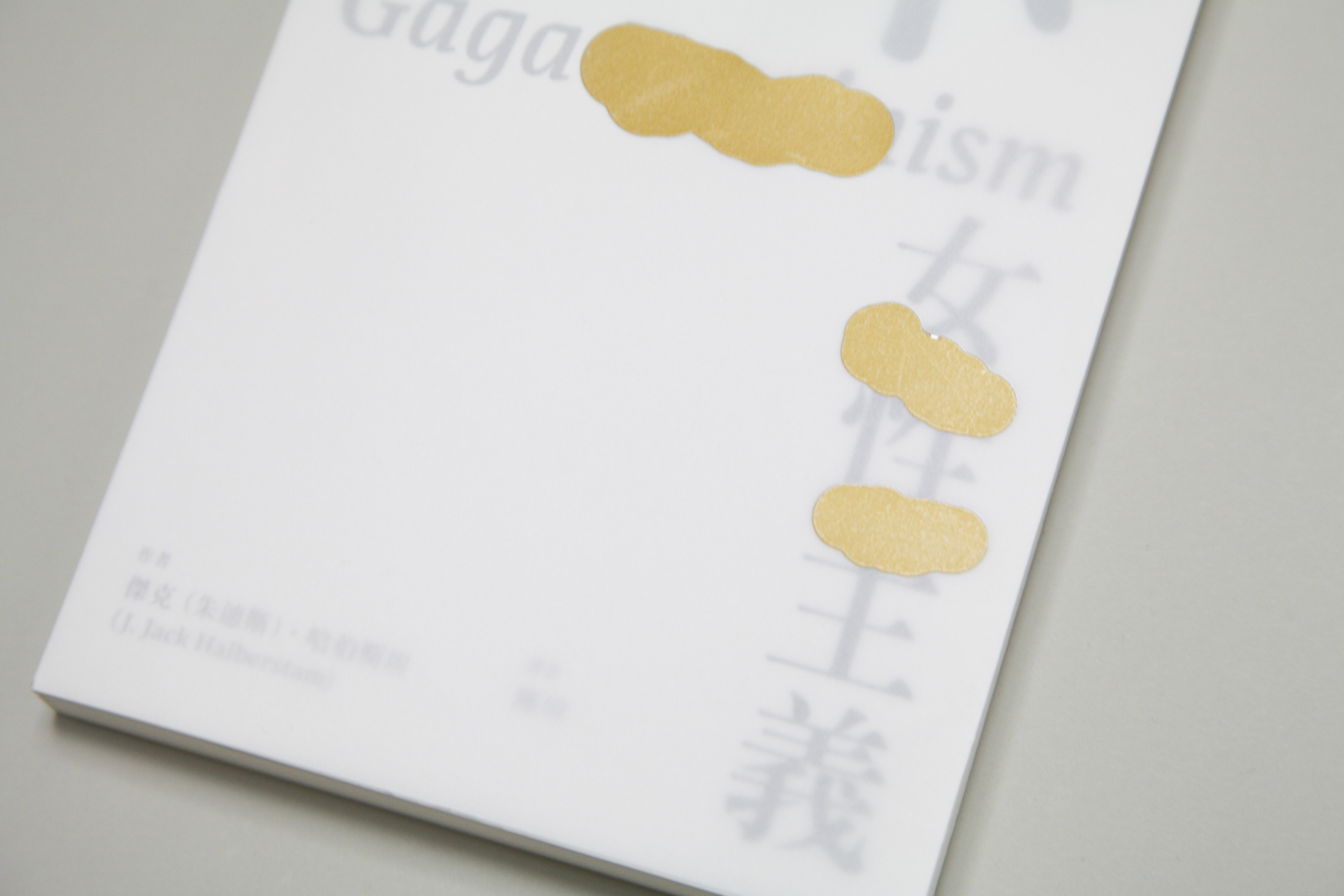 The Design: 'Concealing' and 'Exposing'

A book jacket is usually used to wrap up and cover the book fully. On the contrary, in this design we try to expose part of the book by employing a semi-transparent paper on the jacket, and cover it partially with the scratch-off materials. When you scratch off the gold paint, it opens up another readings between the book jacket and the book.

This relation of 'concealing' and 'exposing' is created, in a sense that it could echo the public impression of Lady Gaga. To shape her image in the mass media, Lady Gaga often exposes and conceal her female body in a rather 'bizarre' way. In one of her music video, 'Telephone', Lady Gaga wore a semi-transparent dress made by milky-white plastic materials, exposing the nude underneath the cloth, and some rubber tapes which cover only her nipples.

The childish and rough brushstrokes on the book jacket are printed with scratch off paint, they cover some crucial and serious wordings of the title underneath the jacket. Readers could find out the words, 'Sex', 'Gender' and 'the End of Normal', when scratching off the paints.


Intro: Using Lady Gaga as a Symbol for a New Kind of Feminism

In Gaga Feminism: Sex, Gender, and the End of Normal, J. Jack Halberstam attempts to make sense of the tectonic cultural shifts that have transformed gender and sexual politics in the last few decades. This colorful landscape is populated by symbols and phenomena as varied as pregnant men, late-life lesbians, SpongeBob SquarePants, and queer families. So how do we understand the dissonance between these real lived experiences and the heteronormative narratives that dominate popular media? We can embrace the chaos! With equal parts edge and wit, Halberstam reveals how these symbolic ruptures open a critical space to embrace new ways of conceptualizing sex, love, and marriage.

Using Lady Gaga as a symbol for a new era, Halberstam deftly unpacks what the pop superstar symbolizes, to whom and why. The result is a provocative manifesto of creative mayhem, a roadmap to sex and gender for the twenty-first century, that holds Lady Gaga as an exemplar of a new kind of feminism that privileges gender and sexual fluidity.





「遮掩」與「暴露」的設計
書衣一般完全地包藏書本。此處則用上半透明書套和刮刮卡式的塗鴉,半遮半掩,構成本書的封面設計。
金色的塗鴉是以刮刮卡式印刷,刮開後開放另一種書衣與書之間的關係。

透過如此遮掩與暴露,呼應 Lady Gaga 給人的印象。在大眾媒體裡,Lady Gaga 經常以怪異的遮掩與裸露女性軀體塑造她的形象,像在 Telephone 的 MTV 中,Lady Gaga 穿上一條奶白色透明膠質物料的裙,透視着衣服下的裸體,以及用膠布貼住的乳頭。

我們就從此出發,以幼稚而粗率的筆觸掩藏書名上重要而認真的詞彙,讓讀者刮去色塊後,發現書名上的Sex、Gender 和 the End of Normal。
運用女神卡卡,創造新的女性主義
在《卡卡女性主義》中,傑克(朱迪斯).哈伯斯坦嘗試說明,過去幾十年來哪些文化轉變改寫了性別和性相的政治。這新的圖景色彩繽紛,涵蓋了現象如懷孕男人、老來女同性戀者、海綿寶寶和酷兒家庭。這些活生生的現象與主導流行媒體的異性戀常規敘事如斯不同,我們該如何理解當中的差距呢?哈伯斯坦提出,我們可以擁抱混亂!哈伯斯坦既機智又尖銳,揭示了在繽紛的現象和常規之間,我們可以找到斷裂的空間,以新的形式去思考性、愛和婚姻。

女神卡卡就是這新時代的象徵。哈伯斯坦嫻熟地指出這位世界巨星的象徵意義。結果是甚麼呢?帶來撩人的宣言,帶來二十一世紀性與性別的地圖,帶來使性別和性相流動的女性主義。女神卡卡就是這場新的女性主義的代表人物。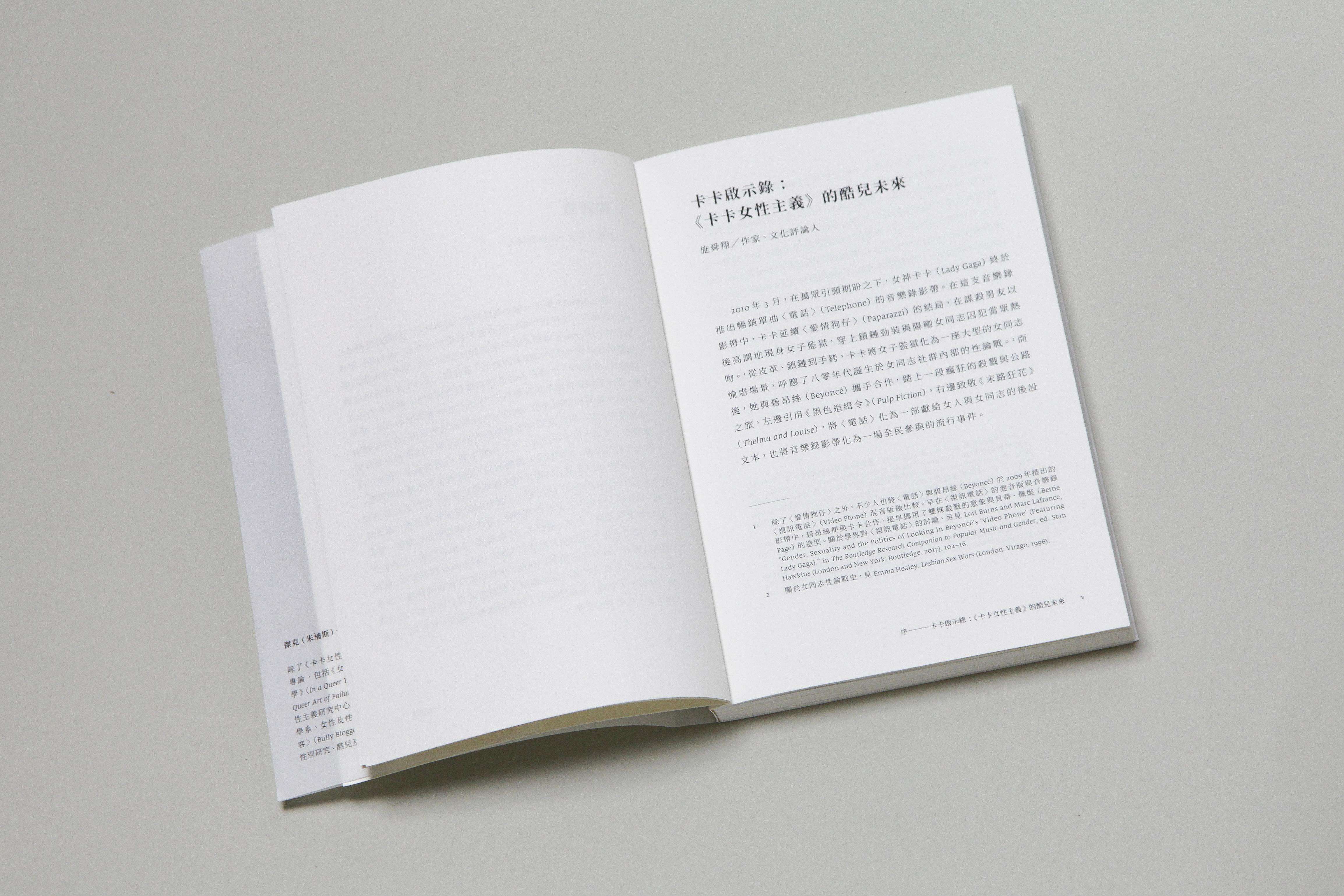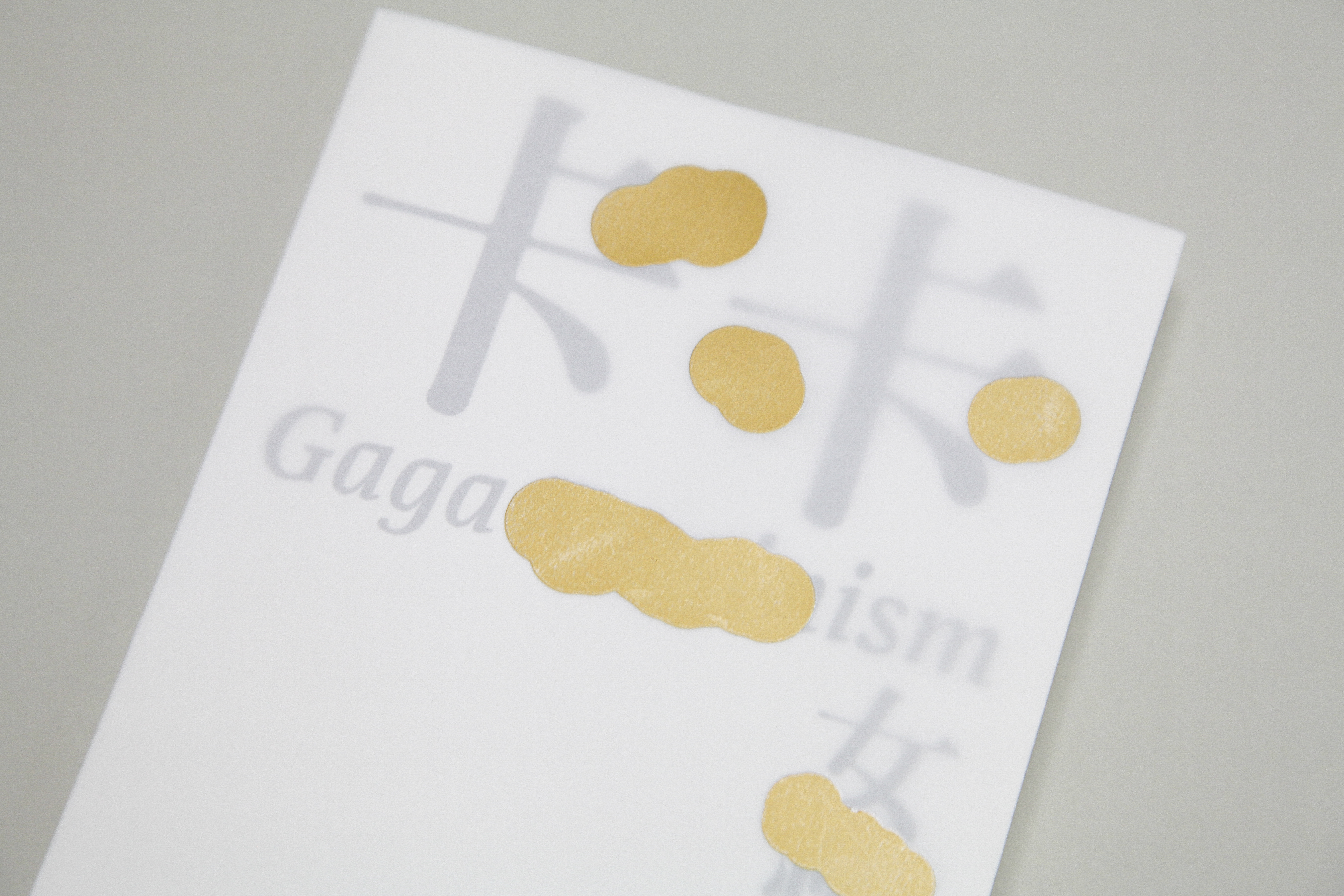 ↑ full video of the project
Author J. Jack Halberstam
Translator Shuen CHAN
Editor Dr. Yee Lok TAM, Enoch

Proofread Lina XIE
Publisher Typesetter Publishing Company, Hong Kong
Printing Consultant Kathy Cheuk Wing WONG
Graphic Design Lai Ping SO
Printing & Production
Suncolor Printing Co., Ltd., Hong Kong
ISBN
978-988-14233-6-8